---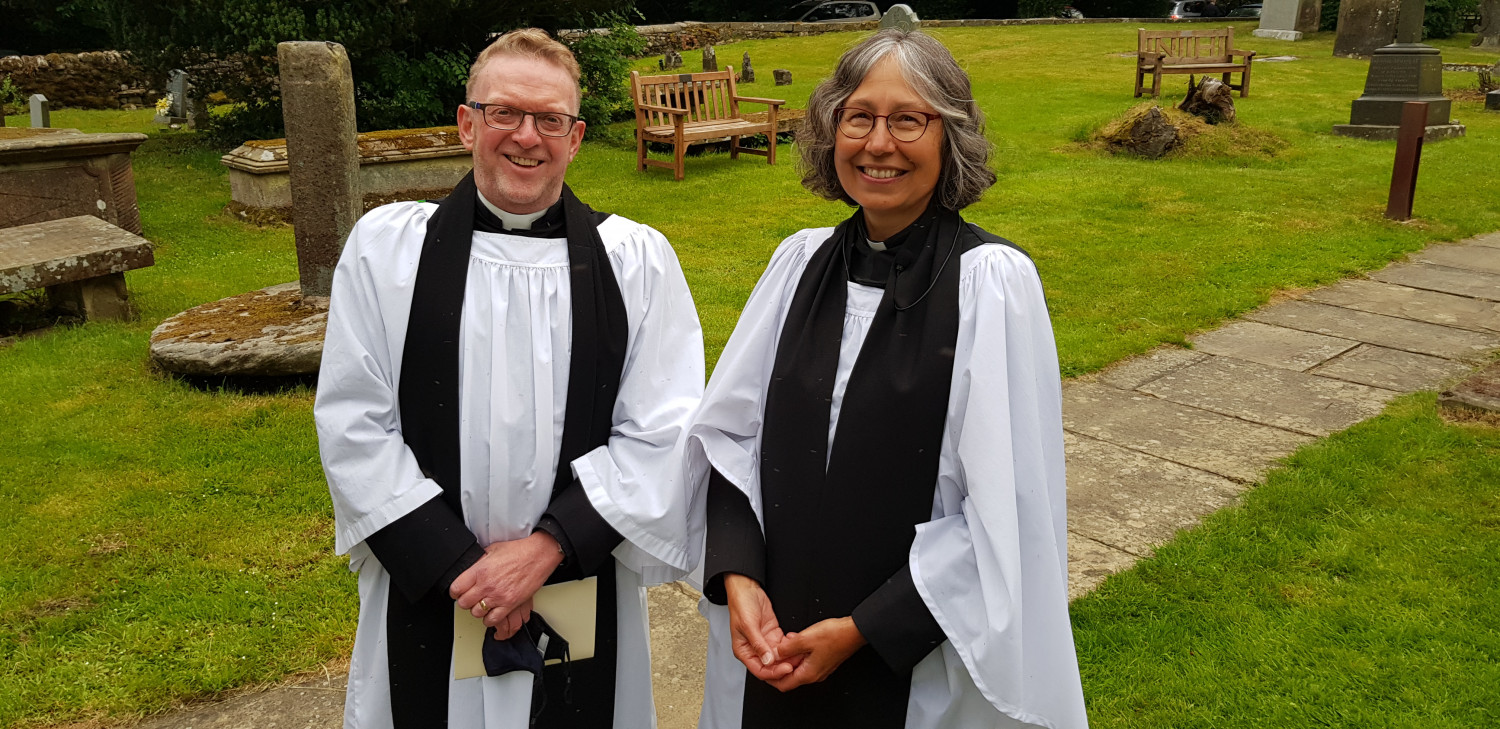 /
My name is Revd Sue McWhinney, I am the Associate Priest for the Upper Aire Benefice, which comprises the churches of Gargrave, Coniston Cold, and Kirkby Malham, and I work alongside Revd Andrew Steer, Vicar of the Benefice. I am based at Kirkby Malham, and am the first point of contact for the parish of Kirkby Malham, and Andrew is based at Gargrave.
Although a medieval treasure of Malhamdale, St Michael the Archangel is very much a living church, and a hub of the local community. Our main Sunday service is a 10am Communion service, with hymns accompanied by the organ or by music played over the sound system, a short sermon, and a time for prayers. Children are welcome at all of our services. On the first Sunday of each month the 10am service is Family Worship, designed for families with children, and people of any age who might prefer a more informal style of non-communion service. On those dates we have a BCP Communion service at 8.30am in the Lady Chapel.
Prayer is offered daily by our community and there is an opportunity to make a prayer request in the Lady Chapel.
Malhamdale, and in particular St Michael's, receives many visitors and pilgrims. We are glad to be the custodians of such a beautiful church, which was built in 1490 by the White Canons of West Dereham in Norfolk to the glory of God, on the site of an earlier church, founded in the 9th century, possibly as early as the 7th century.
Our church is open from approx 9am to dusk every day of the year. Many visitors write in our visitors book that they appreciate the quiet, peaceful, prayerful atmosphere here.
Please do join us for Sunday Worship or make a quiet visit during the day.
May the peace of God be with you.
Sue McWhinney, Associate Priest, Kirkby Malham.